SYMPOSIUM Language Transitions: Policy and Practice of Teaching and Learning Chinese as a Foreign/Second Language Saturday, November 14, 2015 8:30 a.m. – 6:00 p.m. University at Buffalo, North Campus Developing advanced proficiency in Chinese requires extended learning periods for most speakers of English. As more and more Americans learn Chinese, questions arise about the […]

SYMPOSIUM
Language Transitions:
Policy and Practice of Teaching and Learning Chinese as a Foreign/Second Language
Saturday, November 14, 2015
8:30 a.m. – 6:00 p.m.
University at Buffalo, North Campus
Developing advanced proficiency in Chinese requires extended learning periods for most speakers of English. As more and more Americans learn Chinese, questions arise about the optimal conditions for learners of all ages to develop advanced linguistic and cultural proficiencies.
This symposium aims to advance the dialogue about policy and practice of teaching and learning Chinese as a foreign/second or heritage language, with a focus on the kinds of transitions that learning another language involves. Transitions are often cultural and linguistic for the individual learner. They also pertain to navigating school systems, language standards, and their articulation across grades and educational levels. How do our language professionals and school leaders aid learners in these transitions? How do language teachers create curricula of "immersion" and incorporate new technologies? How have educational systems responded to the emerging importance of Chinese in today's global workplaces? What are the implications for teacher education and TCSL as a profession?
Researchers, language practitioners, teachers, school leaders and graduate students across disciplines will examine questions of language policy, linguistically informed practices, and challenges in curricula design. Sessions centered on language pedagogy will showcase best practices in teaching and learning Chinese.
PRELIMINARY PROGRAM
8:30                       Refreshments, 509 O'Brian Hall, Law School
9:00 – 10:30        Welcome & Keynote, 509 O'Brian Hall
10:30 – 11:00       Tea/Coffee Break, 509 O'Brian Hall
11:00 – 12:30       Invited Concurrent Curricula Sessions:
— Session I, 555 Baldy Hall
— Session II, 553 Baldy Hall
— Session III, 479 Baldy Hall
12:30 – 1:30         Lunch, 509 O'Brian Hall
1:30 – 2:00           Beijing Language and Culture University Press Instructional Materials Exhibit & Musical Performance, 509 O'Brian Hall
2:15 – 3:00           Invited Talk I, 509 O'Brian Hall
3:00 – 3:15           Tea/Coffee Break, 509 O'Brian Hall
3:15 – 4:00           Invited Talk II, 509 O'Brian Hall
4:15 – 5:00           Roundtable: Perspectives from School Administrators in WNY, 509 O'Brian Hall
5:00 – 6:00           Reception, 509 O'Brian Hall
* Click to view/download "Language Transitions"  Symposium_Program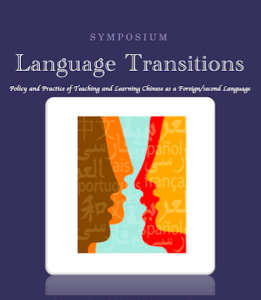 .
MORE ABOUT THE PROGRAM
KEYNOTE
How I View Teaching and Learning Chinese in the United States
Jun Liu, Associate Provost for International Initiatives, Georgia State University
Abstract
While English is considered as the international language or lingua franca in the world, other languages, such as Chinese and Spanish, are increasingly gaining their international popularity. In this talk, Dr. Liu will discuss why Chinese as an additional language is emerging in the workforce, in communities, and in schools. By using the data from a recent study he conducted on behalf of Hanban (The Chinese Language Council International), Dr. Liu will explain top challenges and difficulties Chinese teachers face in navigating their teaching in US contexts. Dr. Liu will end his talk by drawing implications from teacher training, curricula design, materials development, as well as teaching Chinese for specific purposes to shed light on the future of Teaching Chinese to Speakers of Other Languages (TCSOL) as a profession, as a field of study as well as a global association.
About the Keynote Speaker
Dr. Jun Liu is Associate Provost for International Initiatives, Chief International Officer, and Director of Confucius Institute at Georgia State University with the academic appointment of Professor of Applied Linguistics. Prior to his work at GSU, Dr. Liu spent 13 years at the University of Arizona and served as Head of the English Department. Dr. Liu has worked in the field of Teaching Chinese to Speakers of Other Languages in his role as Vice President of ISCLT (International Society of Chinese Language Teaching) since 2009. Dr. Liu has published more than 10 books and 80 papers to date. Among his books are "Teaching English in China: New Perspectives, Challenges, and Approaches", "Asian Students' Classroom Communication Patterns in US Universities", "Studying in the United States", and "Peer Response in Second Language Writing". Dr. Liu has given more than 100 plenary and invited talks in more than 30 countries since 2000.
INVITED CONCURRENT CURRICULA SESSIONS
Session I: Language and Culture Immersion: An Examination of a Study Abroad Project in Beijing"
Lilliam Malave, Associate Professor, Department of Learning and Instruction, University at Buffalo
Xuehong Lu, Program Coordinator and Lecturer, Department of Linguistics, University at Buffalo

Session II:  Using Technology to Enhance Teaching and Learning in K-12 Mandarin Programs
Jianjun Chang (Chair), Fang Li, Min Lin, Qianwen Lu

Session III:  Integrating the Arts into Chinese Language Classrooms: A Collaborative Perspective
Xingyun Wu (Chair), Ying Kang, Lifeng Li, Yueru Li

INVITED TALK I
Meeting the Learning Needs of the Mixing of Heritage and Non-Native Speakers: Challenges and Strategies for Curriculum Planning
Kun-Shan Lee, Professor of the Practice, Duke University
Abstract
The students' linguistic background of Chinese as a foreign/second language (CFL/CSL) has become incrementally more complex as the CFL instructions are more accessible and available in the American K-12 school system for traditional L2 learners. At the same time, the number of Chinese heritage learners is in ascent, corresponding to the fact that Chinese immigrants are now the third-largest foreign-born group in the United States. When both groups of students continue to study the language at the college and university level, the learning needs of the diverse and dynamic student body generate a range of challenges to the CFL educators in terms of pedagogical practices and curriculum planning. This presentation investigates the challenges with critical examination and proposes strategies that call for active engagement from and communication between the CFL/CSL educators in the K-16 system.
INVITED TALK II
What Must Chinese Language Instructors Know about Linguistics?
Hongming Zhang, Associate Professor, University of Wisconsin-Madison
Abstract
For a Chinese language learner, s/he is expected to know what it is. But for an instructor that teaches Chinese, s/he need know why it is so. To get to know this why, some linguistics knowledge is necessary to language instructors. The case studies to be presented show us how important the linguistic training is to an instructor of Chinese language. The first case addresses one of the outstanding problems in CFL: how to teach the third tone. The second case concerns pronouncing prosodic words. The cases show us how linguistics theory can help language instructors solve the problem in teaching Chinese as a second language.
CO-SPONSORS
This Symposium is co-sponsored by the Confucius Institute, the Center for Comparative and Global Studies in Education, the Department of Educational Leadership and Policy, the Department of Learning and Instruction, and the Graduate School of Education.
CONTACT
This Symposium is free and open to the public. No registration is required. For more information or questions, please contact us:
Center for Comparative and Global Studies in Education
Graduate School of Education
University at Buffalo, The State University of New York
PHONE: (716) 645-1094
FAX: (716) 645-2481
EMAIL: ccgse@buffalo.edu
FACEBOOK: www.facebook.com/ccgse
TWITTER: @GlobalEduCenter
SOCIAL MEDIA
Real-time Tweets of the November 14 LANGUAGE TRANSITIONS Symposium with select photos are viewable at https://twitter.com/GlobalEduCenter.